Trusted and Experienced Pool Cleaning Crew
Taking care of a swimming pool on your own is a major task for most owners because there are so many steps involved in the pool cleaning process. To save time and effort, it is recommended that pool owners hire professional pool cleaning services. At AquaVision Pool & Spa, our company consists of a trusted and experienced pool cleaning crew. In addition to providing excellent pool cleaning and maintenance solutions, we also work around our customers' schedules.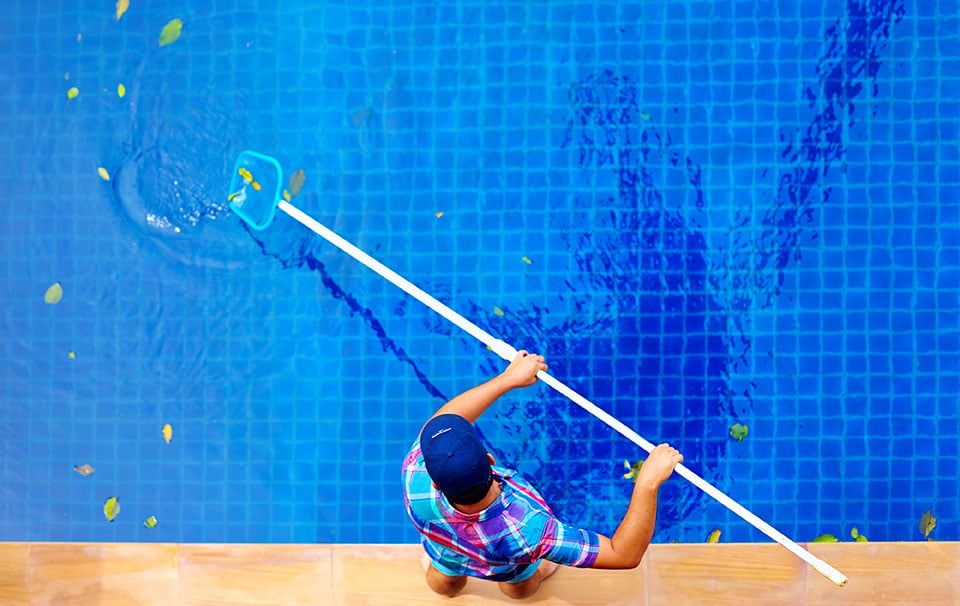 Understanding Pool Cleaning Services
Dirty swimming pools can harbor a variety of harmful bacteria and substances, such as E. coli, Cryptosporidium, and Giardia. Long-term exposure to contaminated pools can lead to negative health effects, including but not limited to: 
Neurological diseases
Eye, ear, and skin infections.
Gastrointestinal diseases
Respiratory failure
Diarrhea
Why Hire a Professional Pool Cleaning Company?
Did you know that both algae and moss can grow between the stone finishes or tiles of your swimming pool? Not only are these organisms slippery and slimy, which can increase the risk of slipping accidents if not cleaned or removed, but they can also create tiny cracks on pool tiles. Over time, this can lead to deterioration and end up costing you much more in repairs. To ensure a clean and safe swimming pool, it's advised that you test and treat your water on a weekly basis.
If you lack the time or expertise needed to maintain a crystal-clear swimming pool, here's how a professional service team can help:
Re-balance pH levels
Test the pool's water chemistry
Clear blockages and skim the waterline
Clean pump baskets and the skimmer
Remove debris from the interior
Maintain and balance the chemistry
Apply water care products as needed
Why Choose AquaVision Pool & Spa for Pool Cleaning Services?
AquaVision Pool & Spa is a trusted swimming pool cleaning company that's based out of Greensboro, North Carolina. Since our inception, we have been offering top-notch pool cleaning and maintenance solutions for residential customers. We have earned our impeccable reputation by employing and dispatching highly trained pool cleaning specialists who use state-of-the-art cleaning equipment.
You will be pleased to know that our cleaning solutions run the gamut from repair and correction to water testing services. In addition, all of our services are customized to meet the unique budget requirements and needs of each customer. Depending on your needs, we can clean and vacuum your pool on a weekly, semi-monthly, or one-time basis. We strive to make the pool cleaning process a hassle-free experience for our valued customers.
Enjoy peace of mind knowing that AquaVision Pool & Spa offers clear, transparent, and competitive quotes. There are no extra fees or hidden costs that you need to worry about. With our help, your pool will always stay crystal-clear and beautiful. We are more than happy to do the dirty work so that you and your loved ones can relax and enjoy the pool year-round.
If you have any questions about our pool cleaning services, please feel free to contact us today.